Gold medals for PADS 13-15 and 15-18 teams at the 2018 South East Regionals. Figures success as well.
Posted on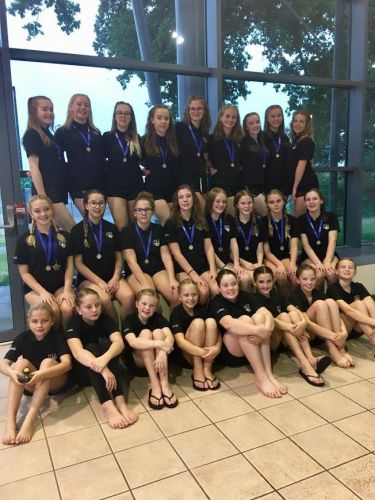 It was triple gold for PADS at the South East Regionals held at the K2 in Crawley. Both the PADS 13-15 and 15-18 teams took gold with their routines. There was also a figures clean sweep in the 13-18 age group with PADS swimmers taking all three medals and PADS dominating the top 10 placings.
A huge well done to the 12 & Under team who placed 5th with a great score.
15-18 Team
Emily Jupe
Isabel Benson
Abby Mitchell
Hazel Lee
Megan Lee
Saffron Finch
Beth Birch
Lauren Philip
Lauren Shaul
Coach: Jen Richards
13-15 Team
Isabelle Jupe
Breanna Neill
Marianne Shaul
Eloise Coath
Tia Tattersall
Vianne Spiller
Jasmine Pitchford
Isabella Clarke
Coach: Laetitia Shaul
Figures Results
GOLD: Isabel Benson
SILVER: Emily Jupe
BRONZE: Marianne Shaul