Silver Medal for PADS 13-15 Team at 2018 Combo Cup Competition
Posted on
The PADS 13-15 team won 2nd place at this year's Combo Cup Competition at the London Aquatics Centre.
A huge well done to our other three teams who took part, our 12 & Under Team placing 16th, 15 & Under Team placing 14th and 15 & Over team placing 5th.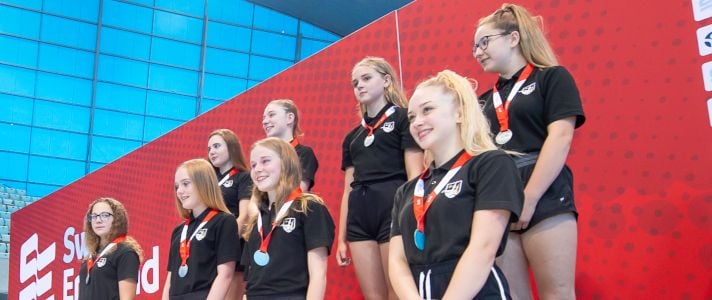 13-15 Team: Eloise Coath, Isabella Clarke, Breanna Neill, Tia Tattersall, Vianne Spiller, Jasmine Pitchford, Isabelle Jupe, Marianne Shaul Team coach: Laetitia Shaul
This was the second year that the Combo Cup has been held. PADS were successful at the first event in Manchester in 2017 with the 13-15 team also winning silver.